Yorkshire Sculpture Park Visit with Family, Friends & a Dog
If you haven't visited Yorkshire Sculpture Park yet, it's well worth a visit. Yorkshire Sculpture Park (YSP) is the leading international centre for both modern and contemporary sculptures.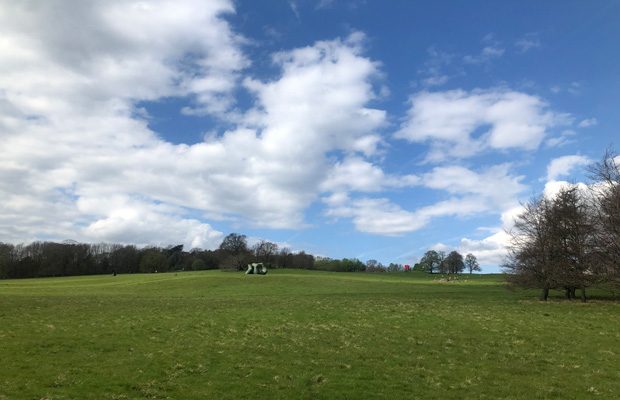 YSP is also Britain's first sculpture park and 2022 is the park's 45-year-anniversary. Yorkshire Sculpture Park is an independent charitable trust and a registered museum that stretches across a beautiful 500-acre estate in West Yorkshire. It's open to the public all year-round with exhibitions across six indoor galleries and lots in the outdoors space too.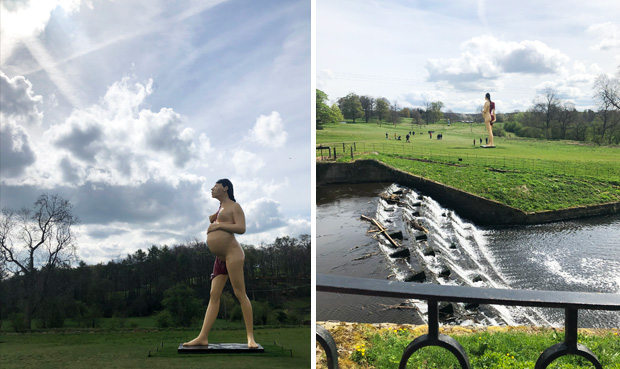 We have been a couple of times before, but it was a while ago, so some things had changed since our last visit. The exhibitions are always changing of course, but a new thing was that you pay per person instead of just for parking. Parking is now included in the ticket. The tickets for adults are £6 per person. You need to purchase your tickets in advance online now which is easy enough to do. Children are free but you still need to get their tickets – this is to control the number of people in the park. There are reduced priced tickets for students, but they are limited so buy with plenty of time to spare if you're a student and want a half-price ticket.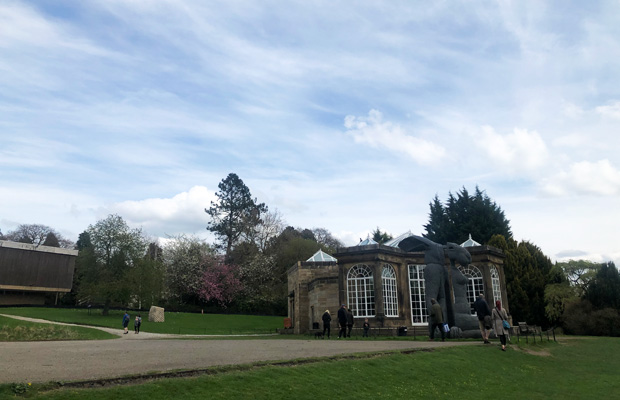 There are several places to park so check on the map and decide which works best for you. The different parking options are all good and it doesn't really matter where you park – it's just good to be aware of the different options in case you're meeting up with other people or want to drive between the different parts of the park. A few of the restaurants and visitors' centres are near the car parks.
Yorkshire Sculpture Park is a wonderful place to spend the day and you really can spend the whole day there, walking around looking at sculptures and checking out the different exhibitions, stopping for lunch somewhere. There are restaurants and cafés, but picnics are encouraged too. There are some benches and picnic benches available in different areas of the park and plenty of lawns that you can sit on too. There are sheep and geese walking around so check the ground before you sit down!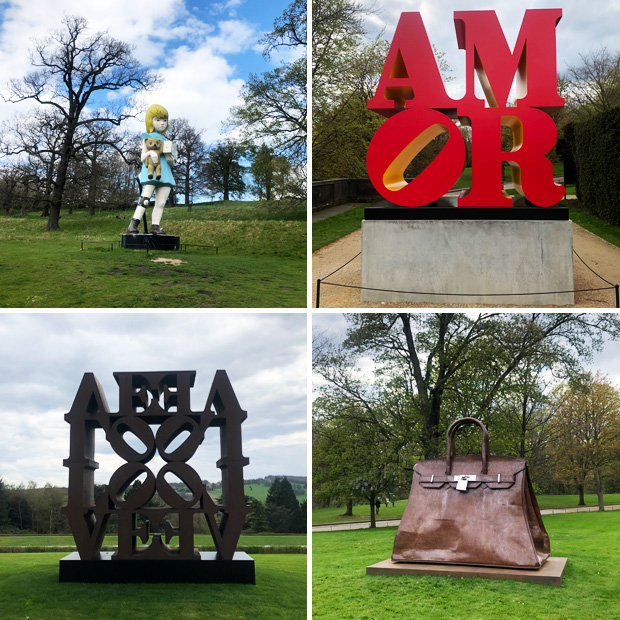 There are different trails to choose from and a lovely lake to walk around too. We had to take an alternative trail as some areas with cattle are closed off for dogs and we had a dog in our company. All dogs have to be on leads at all times throughout the park.
The alternative trail we ended up taking took us high up and to the outskirts of the park, then led us back towards the main part. It took us some time and was a bit challenging, but we did see some sculptures up there too and it was a lovely day for a nice hike.
Choosing a good weather day for your visit is of course a good idea since most of the attractions are outdoors.
We arrived at 11am and stayed until nearly 5pm. It was a lovely day; the sculptures were great and the park lovely! It's a great family friendly place with things for little ones to do too and plenty of toilets and places to rest if needed. The gift shops are great too – perfect for picking up some souvenirs, gifts for loved ones or some new books for the family.
If you're taking a pushchair, one with all terrain wheels is the best option if you want to be able to access all parts of the park.
You might also enjoy: