Family Adventures to Enjoy Together this Spring
Spring is a wonderful season for many reasons and it's definitely a good season for heading out on fun family adventures. The weather is getting brighter and warmer, nature is getting greener again with flowers starting to blossom, and the days are getting longer so there's more time to enjoy in the outdoors. Let's look at some family adventures to enjoy together this spring!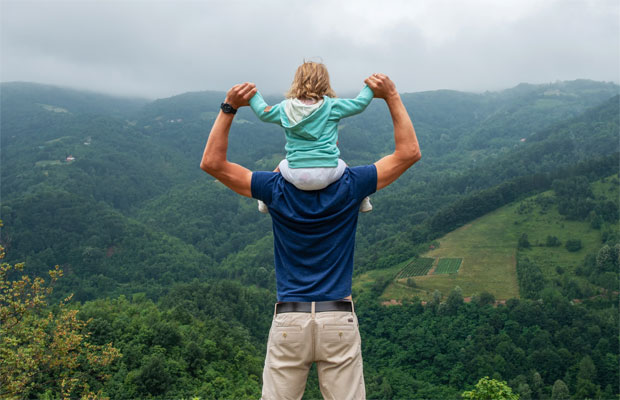 Go on Longer Walks / Hikes
The mild weather that spring brings makes it ideal for hiking with the family. It's no longer freezing so you don't need to worry about the kids getting too cold while you're out and the sun is not hot enough yet to cause a concern so you don't need to worry about re-applying sun screen and finding shade like you do in the summer. This in-between weather is ideal hiking weather – it's not too cold, not too hot, just enjoyable! If it's not raining of course! Always check the weather forecast before heading out and everyone should always carry a raincoat in their backpack just in case. Some areas with hilly terrains, like the Peak District, are very prone to rain even when the weather is nice in the surrounding areas.
Seeing nature going greener with new leaves on trees and flowers popping up everywhere also makes walking and hiking during spring extra lovely.
We love going on day hikes in spring with a longer route planned. Take a packed lunch to enjoy and plenty of snacks to keep energy levels up and children happy!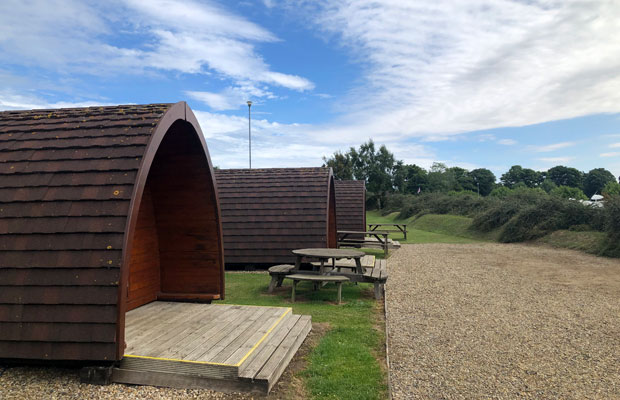 Camping can of course be done at any time of the year with the right gear but with children it is most definitely easier to camp during the summer when the weather is warmer and we have more daylight. The nights can get really cold in a tent even during the heights of summer too.
A great alternative to camping is to stay in a camping pod. Since we discovered that there are quite a few campsites with family camping pods across the country, we like to book in a stay in one at least once or twice a year. For camping in spring, it's our go to choice as it provides a little bit more comfort and warmth than a tent but all the other fun camping experiences.
The basic camping pods that we have stayed in have just been empty wooden pods – so pretty much a large wooden tent. You still take all your camping essentials with you to use, except for the tent! Most camping pods come with a radiator, lights and electrical plugs for charging items which is great. They also usually have a blackout blind over the door which is great for helping the kids sleep longer in the mornings.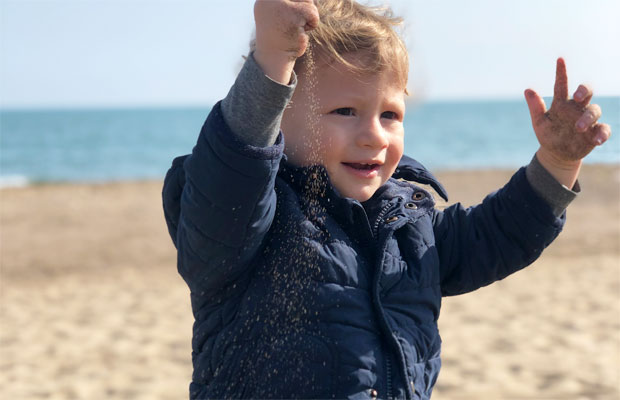 Most people choose to visit the seaside during the summer which makes sense. Sunshine and warm sunny weather suitable for ice cream is a good combination for visiting the beach. The seaside is great during spring too though. Like with other outside spring activities, you can enjoy milder weather and not worry about children overheating in the sun, keeping everyone covered in sun cream and finding shade. You can instead focus on having fun! I love a quiet beach too and that is easier to find in spring than in summer, too.
The water will be cold so swimming in the sea might have to wait until summer but there's lots of other beach fun that is suitable for spring. You can go rockpooling or simply play in the sand, for example. I love visiting the seaside just for the views of the sea, personally!
Also check out my other article Outdoorsy Family Activities to Enjoy this Easter / Spring for more ideas for outdoorsy activities to enjoy at home and away from home this spring.
Looking for summer activities? You'll find loads here: 100 Fun and Easy Summer Outdoor Activities for Kids