Reasons Why Children Should Carry Their Own Backpack When Hiking
When you are getting ready for a family day hike, you soon realise you'll end up carrying quite a lot of stuff. A raincoat, some extra clothes, a water bottle, and some snacks doesn't sound like a lot but when you add that for each of your children, your backpack will suddenly be bursting at the seams – if it all fits in the first place, that is!
The way around this is that everyone carries their own stuff. Simple! I have three children myself and, since our third came along, I've tried to get the big girls better at being in charge of their own stuff on days out and trips. I simply don't have enough hands or the carrying capacity to carry everyone else's things with three kids and don't think I should either. Most children are fully capable of carrying their own backpack and can start doing so when they're around three years old.
So, other than the very obvious benefit that is that you don't have to carry all your children's stuff, there are several other benefits of kids carrying their own things in their very own backpack. Let's look at some reasons why children should carry their own backpack when hiking below.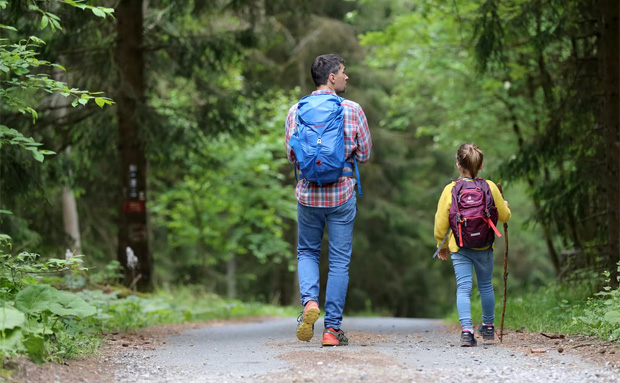 It will make them feel like real hikers:
Your children will have seen you and other grown-ups with your backpacks packed when you go hiking and they'll love having their very own pack. It will make them feel like real hikers! Which they are, of course!
It will make them better hikers as grown-ups:
The earlier your kids start carrying their own backpack, the better. The responsibility, the habit and training of carrying their own pack will make them used it and therefore more prepared for grown-up hiking and backpacking later in life.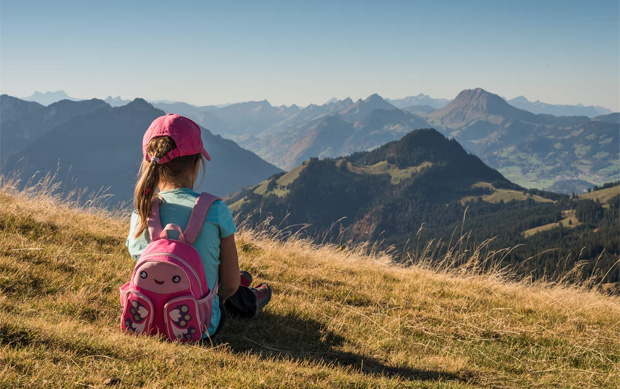 Tips for choosing and packing your child's backpack:
Opt for a bag that's the right size for your child's age and size. Look for padded shoulder straps, an adjustable chest strap, a pocket for a water bottle, external pockets, and other handy features.
Keep it light – only pack the things that your child will likely need on the hike. You don't want the backpack to be uncomfortable or heavy. Learning to pack lightly is a great skill for kids to learn too. The things you are likely to need is a reusable water bottle, something to eat, a raincoat, and perhaps some other clothing depending on the season and weather forecast.
Let your child add something fun (but small) to their backpack too like a fidget toy or perhaps something to use when exploring like a compass or binoculars.
Attach a whistle to the backpack for use in an emergency and pop in a small first aid kit as well.
As you can see, it's a good idea to find a good backpack for each of your children to use when heading out on family hikes. It will teach them to be resilient, make them better hikers and be fun for them too. Plus, it will literally take a weight off your shoulders!