Gibraltar Point Skegness Walk | Visiting Gibraltar Point National Nature Reserve
Skegness is a place that we visit at least once every year. We love having fun family days visiting the arcades, playing on the beach, and eating too many hot and fresh seaside doughnuts. Though those types of days are fun, they are also very intense with all the noise and lights inside the arcade. I often end up feeling very tired and drained, and the kids are usually a bit hyped up after playing on the 2p machines all day.
When we spend more than a day in Skegness – when we are camping in Skegness or renting a Skegness caravan, we like to plan some days out away from the arcades and the promenade too.
Last year when we visited, I researched walks near and in Skegness and found the Gibraltar Point Skegness Walk. This walk takes place in the Gibraltar Point National Nature Reserve which is not far away from Skegness town centre at all and was easy to get to by car. The drive from Skegness to Gibraltar Point National Nature Reserve takes about 10 minutes.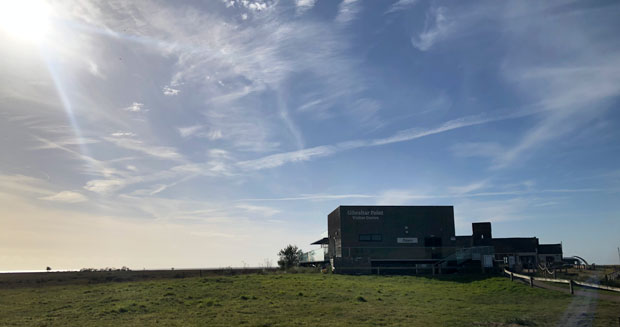 What is Gibraltar Point National Nature Reserve?
Gibraltar Point National Nature Reserve is an area of around 4.3km² of unspoilt coastline running towards the South from Skegness down to the mouth of the Wash which is a rectangular bay. The reserve is administered by the Lincolnshire Wildlife Trust and owned by Lincolnshire County Council and East Lindsey District Council.
The beautiful stretch of Lincolnshire coastline offers unspoilt beaches, impressive views, and a great diversity in wildlife. It's a great place to visit at any time of the year to experience the landscape and go for a walk.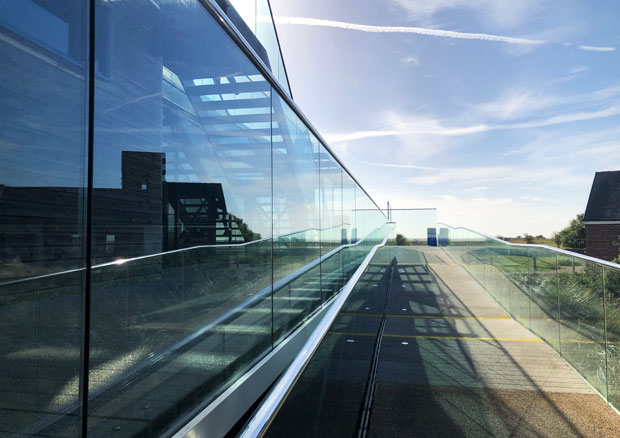 There's also a visitor centre with a café and toilets (including disabled toilets and baby changing facilities) that are free to use which is great.
On top of the visitor centre, there's a rooftop area with seating for guests. I highly recommend going up there to experience the beautiful views.
There are two car parks to choose from at Gibraltar Point – the North Car Park and the larger Visitor Centre Car Park. At the time of writing, the parking charge is £2 for 2 hours or £5 for the day (cash only). For our visit, we parked at the Visitor Centre Car Park and started our walk from there.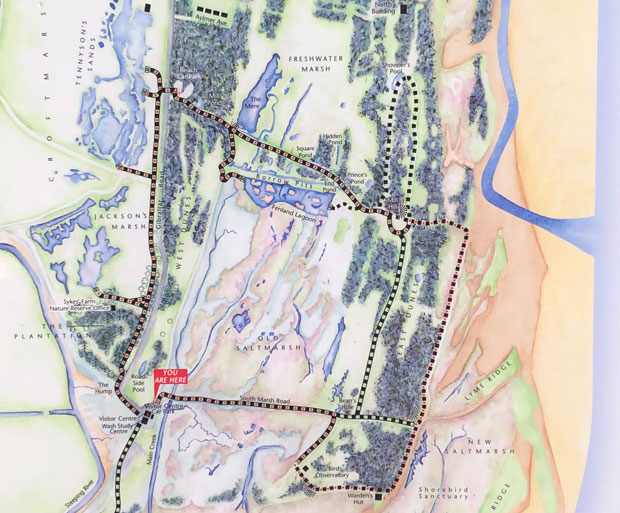 Gibraltar Point Skegness Walk
Above you can see the map of the walk with the YOU ARE HERE label where we started at the car park. You simply choose what trail you want to go on, then enjoy a peaceful walk in this beautiful area. We turned right and walked towards the beach.
There are accessible routes for wheelchairs and prams, and dogs are supposed to be kept on leads so the walk area is suitable for all abilities and ages.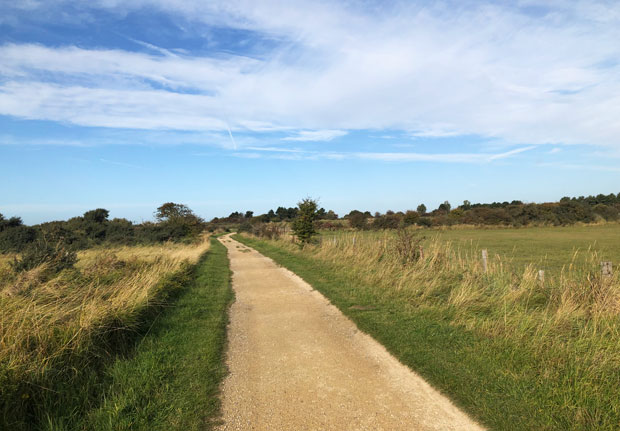 We visited early in the morning, at about 9am, and there weren't many people there yet which made the experience even more tranquil and calm.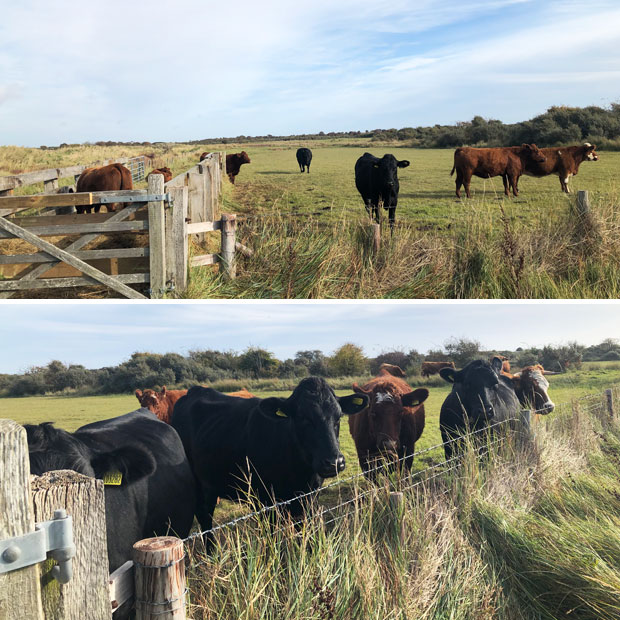 As well as wildlife, there are also lots of curious cows to see when taking the Gibraltar Point Skegness Walk, and we spotted some horses near the car park too.
The loop walk is around 1.75km/2.82 miles, depending on which paths you take, and takes around an hour which makes it a great length walk for families with young children.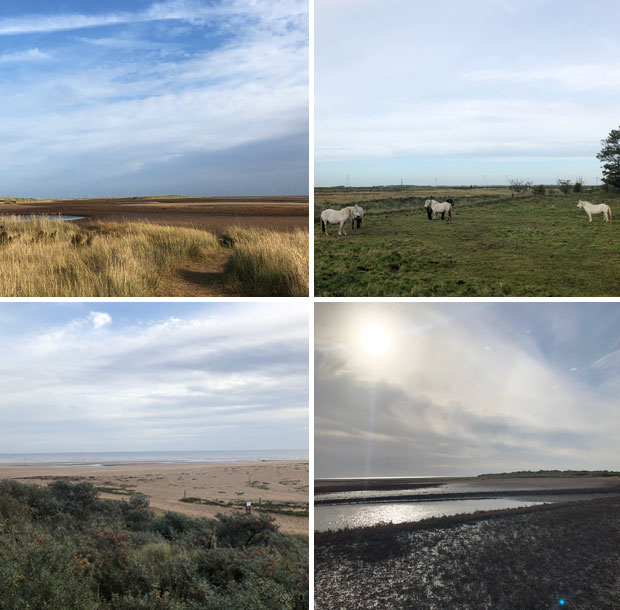 The walk takes you through varied terrains – meadows, sand dunes, saltmarshes and marshes, and if you're lucky you can explore a variety of wildlife too. There are boards around the reserve with information about the habitats and the wildlife so that you can learn more about what you're seeing.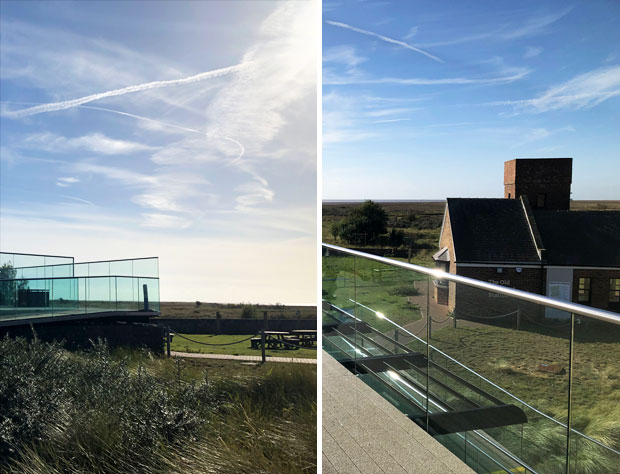 After our stroll in nature, we headed to the stylish visitor centre with excellent facilities and views before heading back to Skegness. It was a lovely way to spend our morning. We'll definitely go back again in the future!