Sun Safety Tips for Exploring in the Summer
Summer is an amazing time for enjoying nature with all the lush greenery, the colourful flowers, the blue sky and the warm weather. I love spending time outdoors and heading out on adventures with my family during the summer holidays and on the weekends.
One thing that is more challenging in the summer is of course managing sun exposure. It's always important to stay safe in the sun and in this article, we'll look at some sun safety tips for exploring in the summer.
Plan your day and route wisely.
When you're planning an outing in the summer, try to avoid being somewhere exposed during the midday sun. If you can, opt to be in the woods where the trees will provide shade or research places where you can have lunch somewhere more sheltered. Always check the weather forecast to see what the day is likely to look like so that you can plan accordingly.
If you can't avoid the sun when it's the strongest, pack a light shelter option so that you can create some shade for you and your family so that you can get out of the sun even just for a little bit.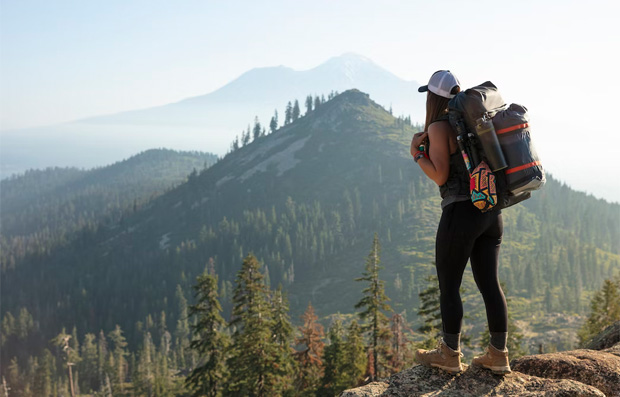 Dress right for the heat.
Choose breathable fabrics that offer good coverage. You can get tops with built in UV protection which is great but getting coverage from regular clothes will protect your skin too. Always wear a sun hat with a wide brim or a cap. You can add a buff to protect your neck – you can wet this regularly to help you stay cool too.
Choose a long-lasting sun cream with a high SPF that works well for your skin. Don't forget to use a lip balm with SPF too. Apply the sun cream before heading out, ensuring that you don't miss any areas. The take it with you to reapply regularly throughout the day, especially after sweating or going in the water. I like to have a spray/mist SPF within easy reach to reapply whilst hiking.
Stay hydrated and rest often.
When the weather is hot, it's extra important to drink lots of water to ensure that you stay hydrated. Snack regularly and take breaks often too, in the shade if possible.