Birchwood Fishing and Camping Skegness Review
Our second big family camping trip was at Birchwood Fishing and Camping in Skegness. We love visiting Skegness and usually just go for a day trip or rent a caravan if we want a longer stay. In the summer of 2021, we decided to try camping at Skegness instead. We stayed for three nights at Birchwood.
We chose the Birchwood Fishing and Camping campsite because it has good reviews overall, is affordable, and is only two miles from Skegness which makes it convenient for popping between Skegness and the tent. The campsite is a large field with a lake in the middle that tents pitch around and spaces for caravans too. There's a second, smaller lake too which is the fishing lake. The location is great for car access and there are walks nearby.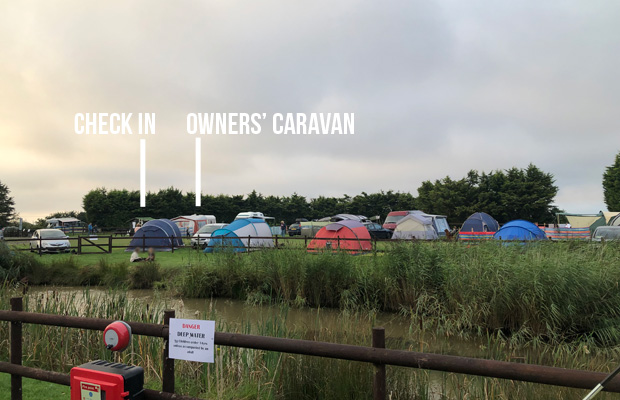 We had booked online and paid in cash on arrival. The staff was friendly and easily available. They were also staying on the site in a caravan so were always there. There's a little house that you drive up to when you check in – they also sell coffee there. We were given an A4 paper with information and rules for the campsite which was useful.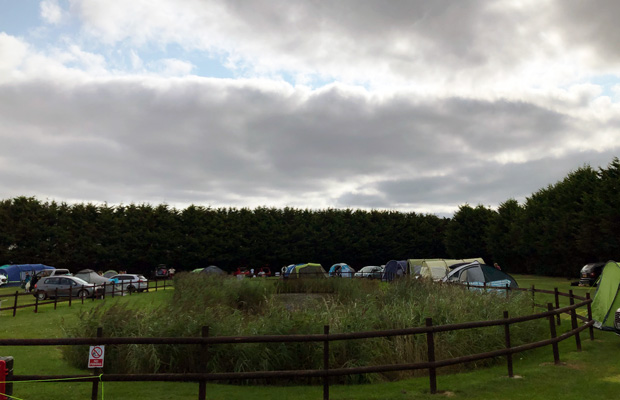 After we checked in, we were taken to a pitch. You are not allowed to choose where you pitch and are guided in to be very close to the tents that are already there. We found this too tight – our tent opens on both sides, but we could only access one of the doors as our neighbour's car had been put really close to our tent, as instructed by the campsite owners. We had to use the other one which was very close to our own car, making it difficult to get in an out. A bit more space for each pitch would have been desirable and we heard other guests say this too when they arrived and pitched their tents.
There's easy access to drinking water and waste disposal with paper/cardboard recycling too. The toilet/shower facilities are open 24/7 and cleaned often but there was quite a lot of mould in the shower when we were visiting. I like that there were hand sanitiser and anti-bacterial cleaning wipes on the sink for the guests to use if needed. The showers are free to use and the water nice and hot. There are washing up facilities that were in good condition and a chemical waste disposal point too.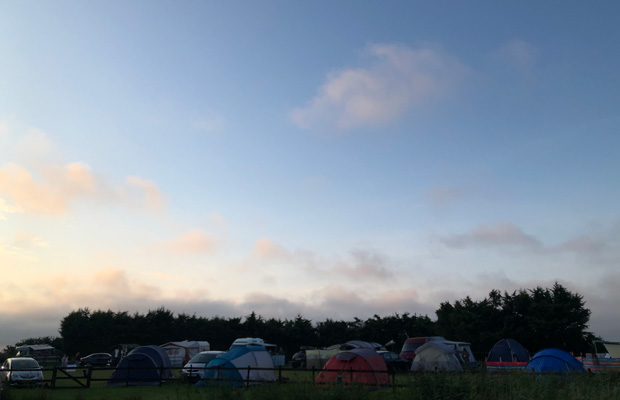 There's a rule that noise should be kept to a minimum and that other guests should not be able to hear you or your music after 11pm but we found the site quite noisy both day and night. One night was especially bad with loud music and some people nearby who were talking very loudly in the middle of the night, waking us up.
The car access to the site closes at 10pm which is good as it means you don't need to worry about cars during the night.
Being so close to Skegness, you have access to lots of takeaway options when staying at this campsite if you want an easy meal. BBQs are allowed too if they're portable and don't scorch the grass. Open campfires are not allowed.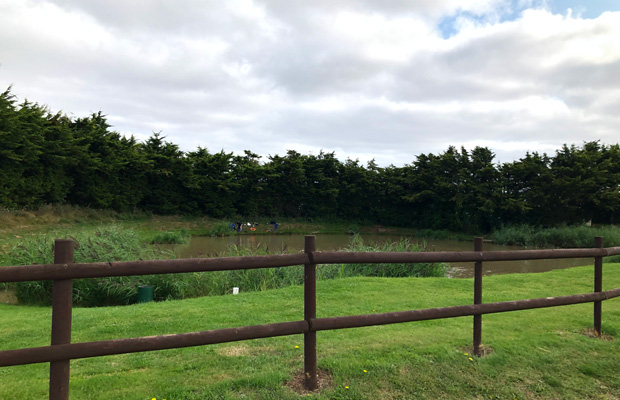 The checkout time is 11am of the day of departure which is standard. We had quite a good stay, but we are not sure if we will go camping in Skegness again because our Skegness seaside days are usually really busy and we like relaxing in a bit more comfort at night on days like that.