We haven't been camping very long compared to many, but our family took an immediate liking to it – even though our first camping trips was very challenging thanks to very heavy rain and stormy weather (more about that another day!).
There are many reasons why we chose to give family camping a go and why we keep planning and going on new camping adventures. In this article, I'll share the reasons why we decided to start camping as a family.
Camping naturally gives you a wonderful opportunity to spend more time outdoors as you head out to explore areas near the campsite as well as at camp too, doing daily camping tasks around your tent. I especially love it when the campsite is close to good hiking trails as that's one of my favourite ways to get out in nature.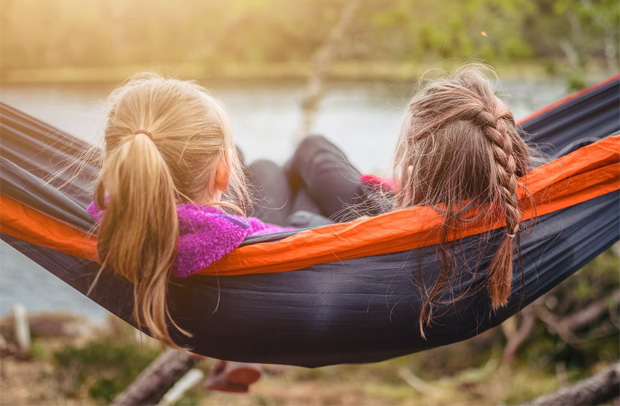 Adventure, Fun & Life Skills
Camping provides many opportunities for adventure and fun for the whole family. So many aspects of the whole camping experience tick these boxes. They also help teach you lots of life skills like proper planning as you prepare for your trip and lots of outdoorsy skills as you set up camp and make a fire.
It's also the perfect time to enjoy quality time together as a family while you're away from school, work, home (with the daily chores and never-ending to list!) and of course technology. Instead, you can focus on spending time with each other, talking to each other, having fun camping and playing simple screen-free games like card games.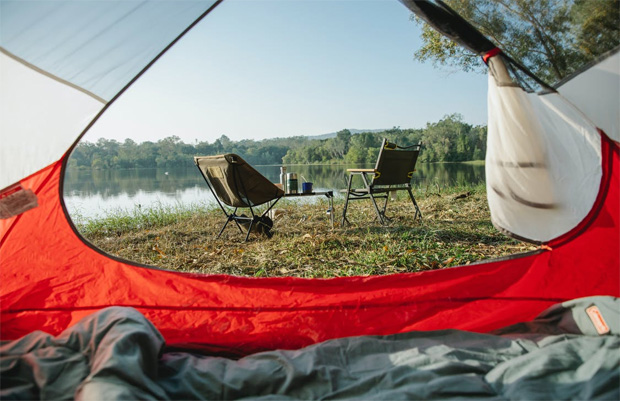 Affordable, Practical and Local
Another reason camping appealed to us it that it's easier than many other family travel options. With three kids, it's pretty much impossible to book a hotel room as most hotels only cater for families with one or two children. Camping in your home country is also a much more affordable way to have a family holiday compared to travelling abroad. Plus, it's a great way to explore all the wonderful things the country you live in has to offer. The U.K. is a great place for camping with many camping destinations for families. So far, we've stayed within a few hours of our home but we're hoping to visit lots of places in the UK for camping adventures – anywhere from Cornwall to Scotland and in between.
What aspect of camping do you love the best? What was it that made you start camping as a family?