Quick and Easy One Pan Meals that You Can Make When Camping
When it comes to camping food, it needs to be quick and easy. I love easy but tasty meals at home and am not going to start complicating things when camping. We go camping with a one burner camping stove (which you can see pictured below), one small saucepan for boiling water (also pictured below) and one medium frying pan (see next photo) so that's all we have with us to use for different meals, and it works very well for our family.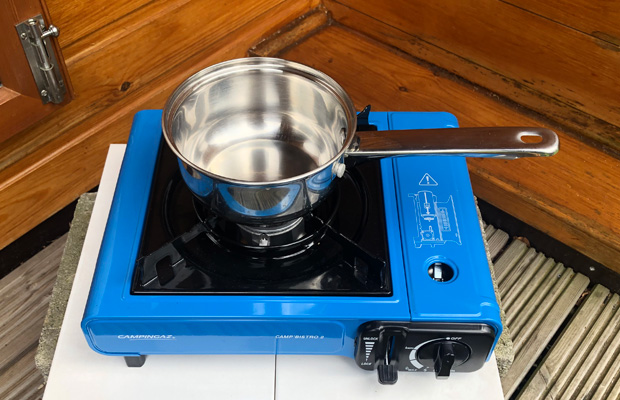 In this post, I'll share some of our favourite easy meals for camping that only require one frying pan and very few ingredients.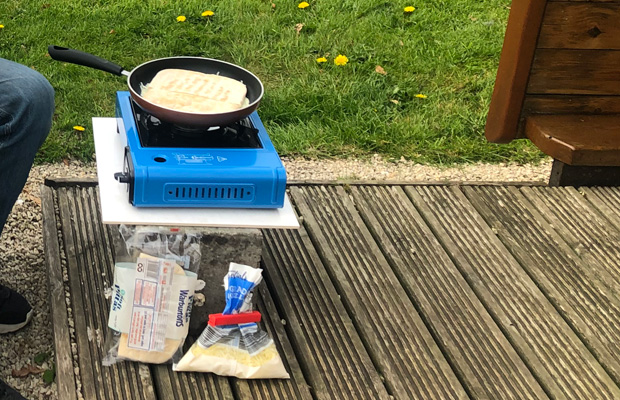 Upside-down camping pizza
This is a versatile meal that you can make to suit your preferences. The main thing you need is grated mozzarella cheese and some soft breads. Breads sold as Soft Pittas by Warburtons are our favourites to use but any soft flat bread will work. You can simply make a melted cheese topped bread by melting the cheese in the pan, adding the bread on top and cooking until the cheese is golden or add more flavour by first putting some tomato sauce or garlic butter onto the bread before adding it to the pan. You can add other topics like salami or veg too – whatever you like. The result is a tasty, cheesy, cooked upside-down camping pizza. It's our go-to camping meal, a favourite for the whole family.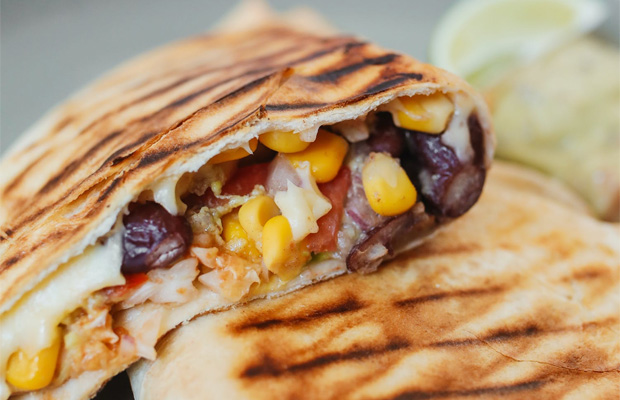 Quesadillas are also a great camping meal. You don't need many ingredients at all – just some wraps, some grated cheese, and any fillings you like. Chopped vegetables work well or you can add proteins like beans or cooked meats. It's also a mess-free meal as only the dry wraps touch the pan. Simply pop a wrap in a warm pan, add the cheese, the filling, and another sprinkling of cheese, then top with a second wrap. Once the cheese has melted and one side is golden, flip the quesadilla to fry the other side. Cut into triangles and enjoy!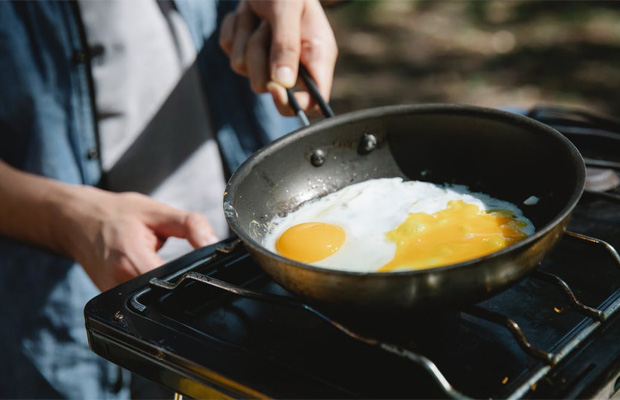 Another super easy meal is to cook an omelette. All you need is eggs and cheese and whatever fillings you like. This is a great way to use up any leftover ingredients you have too – just chuck it all in for a tasty omelette. I don't eat eggs myself but my husband and daughters all love omelettes and they're so quick and easy to make and filling too.
Those are our favourite easy one pan meals to make when camping. Please share your ideas for simple camping meals below.
All of the above are perfect for small groups and families. If you are a camping in a bigger group, research camping recipes for large families and big groups that will save you time and money as you cook in bigger batches.