How to Save Money when Camping – Getting Started with Camping
Just like most new hobbies, getting started with camping can soon become quite expensive if you are not careful. There's so much camping gear available on the market but the good news is that you don't need most of it. For the things you do need, you don't always have to spend a lot either as there are plenty of good budget-friendly brands out there too. In this article, we are going to look at how to save money when camping. This should hopefully be useful if you are getting started with camping and want to know where you can make savings.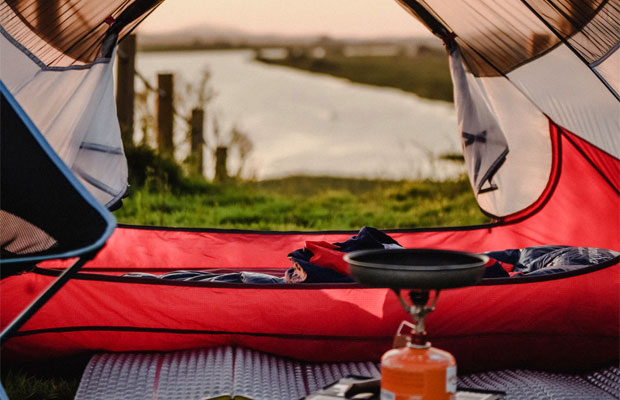 Not everyone enjoys camping so it's a good idea to try camping before you start buying lots of gear. There are several ways that you can do this. You could join a friend who is already into camping on a trip, you can borrow a tent and other essential camping equipment from a friend or use a renting service, or you could book in to stay in a bell tent on a campsite, for example. These options all let you try camping without buying all the gear and will let you see how you get on. This will help you decide if camping is for you and if you think it's something you want to do regularly.
Borrowing gear can be useful further on in your camping journey too when you are considering buying something but are not sure whether it's worth the investment or not. We've been camping for a while now but just recently borrowed an electric cool box from our friends to try out. It worked well for us whilst staying in a camping pod and now are considering buying one of our own too.
Know where and when to shop.
When you do want to make some new purchases to get some camping gear, you can save lots of money if you know where and when to shop. As mentioned, there are lots of great budget friendly brands and shops that sell camping equipment. A few of them are Decathlon, Mountain Warehouse, Blacks, Millets and Go Outdoors. With Go Outdoors you can enjoy further discounted prices if you buy the membership card which costs just £5 per year. With Mountain Warehouse, Blacks and Millets, be sure to sign up to their newsletters to be notified of special discounts – they often do big sales with discount codes or special offers that give 10%, 15% or even 20% off their site and often offer free delivery as well. Unless you are in a rush, it's worth waiting for one of these offers to come around and shop then. You can of course research the products first and have them in a shopping list or ready in your shopping basket to ensure you don't make any rash decisions.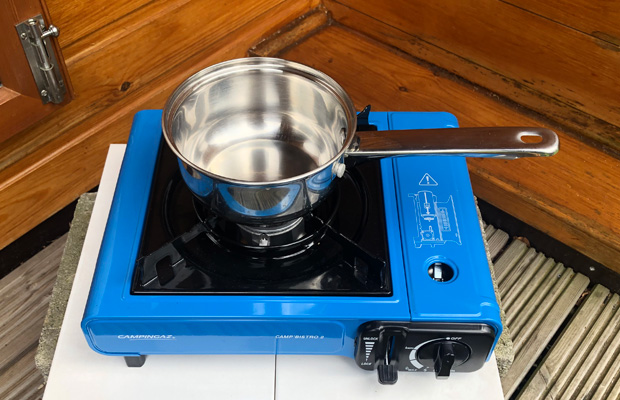 Not everything you use for camping needs to be camping specific. Look around your home and think about the things that you already have and whether they can be used for camping. If you are going car camping especially, space is not as limited so having small, lightweight versions of your items is not as important. Some camping stuff is very useful to have – you can see our list of the camping gear that you really need here – but there are lots of other regular everyday items from your home that can be used for camping too. We take a normal frying pan, saucepan, cups, plates, cutlery, cooking utensils and pillows to mention a few things and have not felt the need to buy camping specific versions of these.
As you start camping more, you might find that there are some things that you would like to invest in for future camping trips and that's a great way of doing things. Experience the need first and then get the stuff instead of getting stuff for a need that might never exist. After a few camping trips, we decided to buy an Ozark 3 Tier Storage Cabinet (available from Asda) which is a unit that packs down compactly for car camping but creates lots of storage space in our tent or camping pod. It was a great buy that really helps us keep our tent tidy and organised.
Save money on your camping food.
There are lots of ways you can save money on your food when camping too and it's mainly about being prepared and researching what is available in the area before going so that you can plan your camping meals accordingly. I have quite a few tips on this topic so I will write a full separate blog post about how to save money on your food when camping soon.
Also read: Camping Kit Worth Investing In