The Best Colours to Wear for a Photo Shoot in Nature
Photographs in natural light outdoors usually look the best and taking photos of yourself or your family while you're out in nature is a great way to get some great snaps in a beautiful setting. Whether you're doing a family photo shoot in a field or the woods or are taking some sporty snaps while you're out hiking or climbing a mountain, it's worth considering the colours of your clothing before heading out to ensure the best result.
Wearing the wrong colours could easily make the people in the photo blend into the background while the right colours will make them stand out and add lots of interest to the photo too.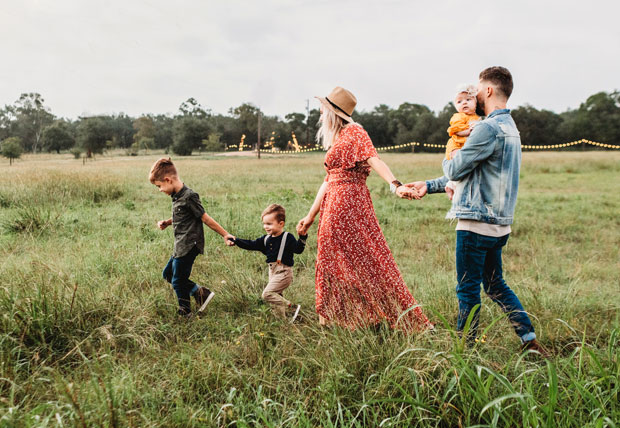 What kind of photo are you looking to create?
Photographing people in nature can be different things – the process of creating a family photo is very dissimilar to taking action shots while exploring. Different colours make sense for different things.
For a family photo, neutral and more muted colours look best. Wear classic, timeless outfits that are smart and flattering but comfortable. Don't go too formal as you don't want people to feel and look tense in the photos. If there are several people in the photo, go for a consistent colour scheme but don't match exactly. If you want someone to stand out in the photo, they can wear something contrasting to the rest.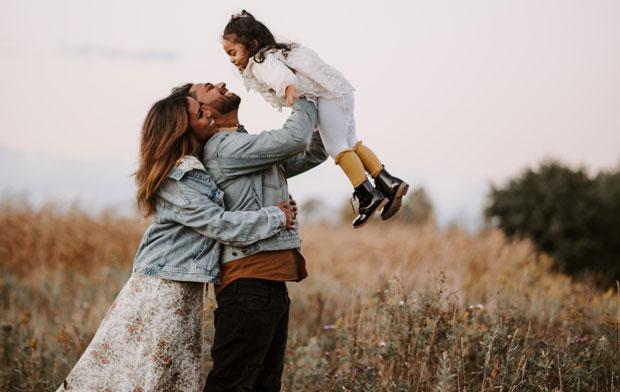 Where is the photo going?
An important thing to consider is wear the photo will be going as you want the photo to fit in with the colour of the interior design of that space. Perhaps the photo will not be hung on the wall, then this doesn't matter so much. These days many of our photos are intended for online use only but then you might want to make sure the colours in a photo complement your website for example or perhaps you have a colour scheme to your Instagram feed.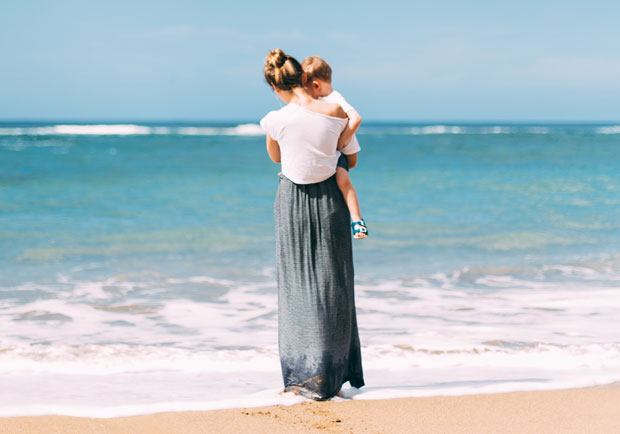 Consider the photo shoot location
The photo shoot location is another vital aspect to consider. The setting is the background of the photo so you want to make sure the colours go with that but not so well that your subjects blend in with the background! Contrast is always a good thing in photography.
White is a classic choice that works in most setting. It's visually pleasing and looks crisp and clean. It also puts the focus more on people's faces and the environment too. For photos by the sea, white and blue shades look amazing! For photos in a field, try clothes in muted earthy colours like khaki green and rusty orange teamed with denim blue.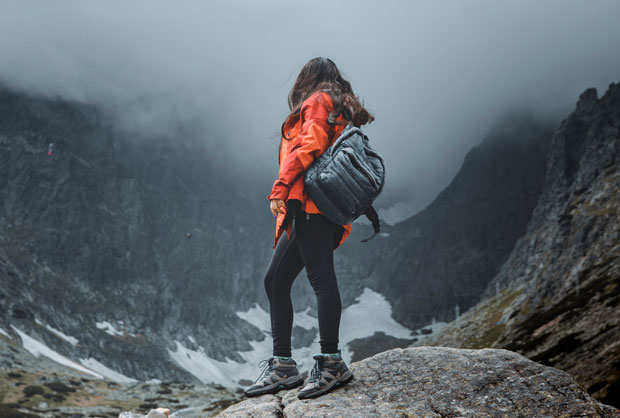 When to add bright accent colours
When it comes to adventure style photography, pops of bright access colours look amazing! They add interest, energy and drama to a photo and makes the photographed person or people really stand out in nature.
An important plus is that it's a great idea to wear bright colours when you're out hiking and exploring as it helps you be seen by others. This is great when you're out with friends and family to keep track of where everyone is. It can also save your life in an emergency situation if a rescue team needs to find you in a remote location. Of course, there are some occasions where you want to be discreet in nature too and then colours that work as camouflage in the location are best.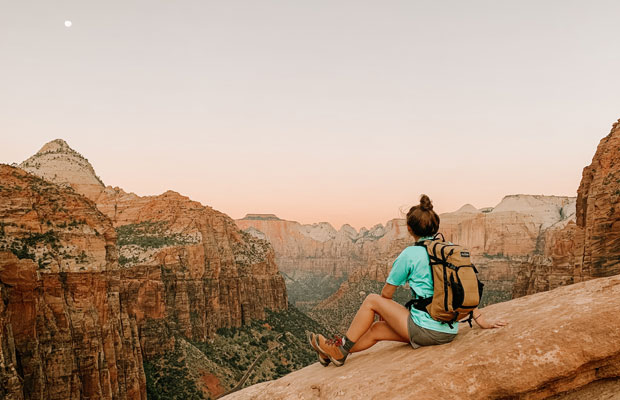 Back to photos! A pop of colour is a great way to create cool, eye-catching outdoorsy photos. You don't need a lot of it – just a bright jacket, t-shirt, hat, or backpack, for example. Again, consider the environment of the photo shoot and choose from the many fun, bright, and visually appealing contrasting colours that are available such as yellow, orange, red, hot pink, turquoise/aqua and neon green to mention a few.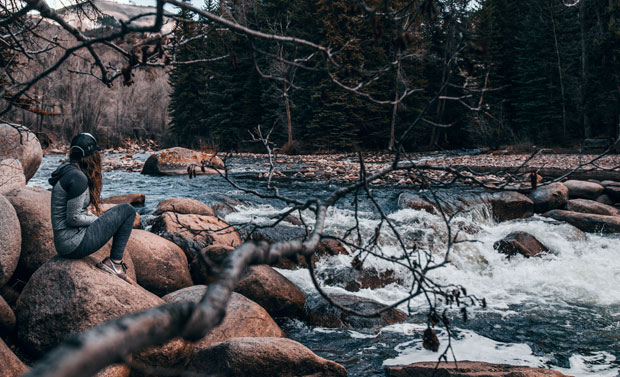 This photo above is lovely but the woman just blends into the background so you barely see her. Had she been wearing something bright, the photo would be more visually pleasing and more interesting.
One last thing to consider is the time of the year as there are many seasonal colours that can be used. In spring, bright and fresh colours like blue, green and yellow are perfect, as are pastel shades. In summer, look towards warmer colours like pink, yellow, gold and colours that remind us of the blue summer sky and the sea – bright blues, aqua, turquoise and mint. When it's autumn, it's all about rusty oranges, deep gold, brown, mustard yellow and cream colours. For winter, it's Christmassy warm reds, emerald greens, and mulberry shades. You can have lots of fun creating photos themed around the seasons out in nature.