Outdoorsy Family Activities to Enjoy this Easter / Spring
Spring is a wonderful time of the year for outdoorsy family fun. When Easter is here, the spring weather should hopefully have arrived too with longer, warmer days, sunshine and undoubtedly some rain showers too! Spring is a time full of hope and new beginnings. I love it when you can feel the shift, when you suddenly want to spend more time outdoors and enjoy everything that spring brings.
In this article, we'll look at some fun outdoorsy family activities to enjoy this Easter!
A great thing to start with is to make sorting out the garden a family activity. There are lots of little jobs that even young children can help with like washing garden toys in a soapy bucket of water, for example. Also take this time to plant some flower seeds or vegetable seeds as a fun gardening project to do with your children.
Set up and clean your garden furniture and finish the garden spring clean session with refreshments around your garden table. You can even get crafty together and make your own garden fairy house from a terracotta plant pot!
Head out on a Family Bike Ride
Spring is a good time to get the bikes out and get them ready and clean. This is another thing that the kids would probably enjoy getting involved with. Once the bikes are ready, you can head out on a biking adventure together.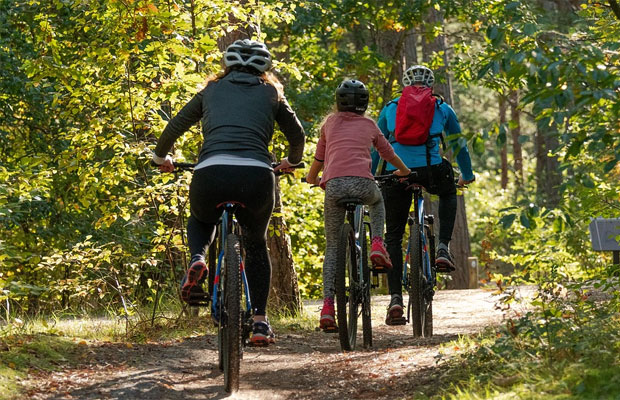 Hike with a Spring Scavenger Hunt Checklist
If you're family is not into biking, then hiking is another great way to get out and moving. Take a spring scavenger hunt checklist with you and look for signs of spring. It's a great way to entertain little ones and also for everyone to really look at nature and appreciate the changes that the different seasons bring. Geocaching is another fun option for family hikes!
The warmer spring weather makes it ideal for camping in the garden which is a great way to introduce children to camping and to test new kit out too. A full blog post about this is coming soon!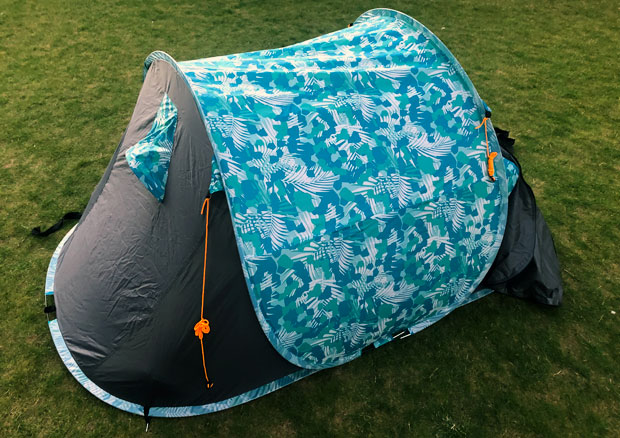 If camping overnight in the garden sounds a bit much, then you can build a fort together instead which will be great for playing or relaxing in together.
Go on an Easter Themed Picnic
Plan and pack a picnic full of Easter themed foods and treats to enjoy outdoors in a good picnic spot – whether this is in your garden, your local park, or at the top of a mountain as part of a big hike.
You can turn this into an Easter egg hunt too if you pack some chocolate Easter eggs! You can find loads of fun outdoorsy Easter egg hunt ideas online for inspiration.
Also check out these fun Easter nature crafts for kids and this amazing list of 100 Fun and Easy Summer Outdoor Activities for Kids for more inspiration.