Things to Consider When Choosing a Trail for a Family Hike
Walking or hiking with your kids is a great way to spend some quality time together, while also getting some exercise and the chance to spend time outdoors. When finding new trails to explore with your family, there are a few considerations to make if you have young kids.
This past weekend, I fancied a new walk with my family so did a bit of research online to see what I could find that was suitable for us. Here's how I narrowed down the choices for us.
In my experience, circular trails are the most fun and the most practical, especially when walking with kids. A circular trail starts and ends in the same place and goes along a trail that forms a loop. This means you don't walk in the same place at all throughout the walk which keeps it fun and exciting for little ones. The trail is clear too – you simply walk until you get back to where you started and there's no choice about when to turn back or if to stop anywhere else. If you've travelled to where you're walking by car, it's of course practical to start and end in the same place too.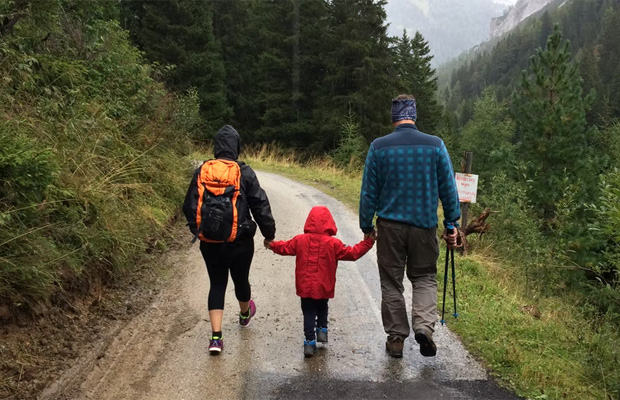 Find an Interesting Trail
Not all walking trails are the same. Some can be quite dull with the same kind of terrains and views throughout. This can be fine if the views are spectacular but can be a bit monotonous if not, especially for children who get bored quickly. Choose a route that will take you through different kinds of scenery and terrains to keep the walk varied and fun for the whole family with plenty of different things to see and explore. If you're near the coast, you could walk along the beach and stop for a rock pool scavenger hunt or look for sea glass and special seashells – my kids love doing this! For a day at the sea side, print a free beach scavenger hunt to keep the kids entertained.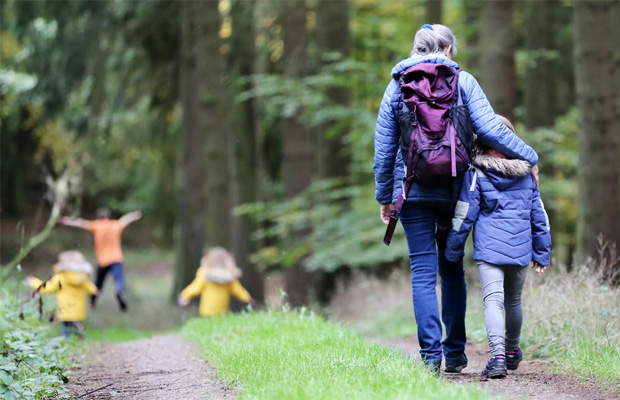 The weather is always an important aspect when planning any outdoorsy activities, hiking included. When choosing a trail, think about what the weather is going to be like – always check a reliable weather app before heading out. If it's going to be super sunny, a walk that has coverage for at least part of the hike is ideal so that you don't need to worry about overheated children and sunburn. Forest walks are perfect for this as the trees provide plenty of shade. If it's going to be very windy, you'll want to avoid spaces that are too open and instead choose something with a bit more shelter. For winter walks with children, ensure everyone is dressed in warm layers and are wearing waterproof shoes and gloves. The right clothes for the weather and suitable hiking shoes for everyone are a must too.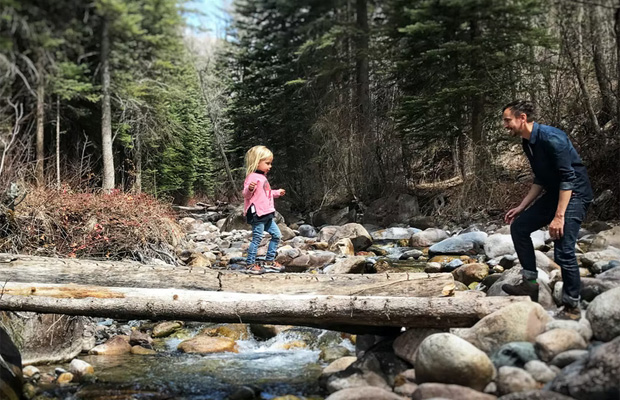 Check the Length and Expected Time
Children do not walk as fast as grow-ups and don't usually like walking distances that are too long. Before choosing a trail for a family hike, check how long it is and how long it is expected to take to walk it – then add time to that depending on the age of your kids. Toddlers walk slowly and young kids love to stop to explore and play so that will add to the total time too.
If you're hiking with a toddler or a baby, take a baby carrier or an all-terrain pushchair if the trail allows. Check this first as you might get stuck with a pushchair!
Our youngest is 3 years old and she loves walking but many of the walks that we do are a bit too long or too intense for her, so we still take a backpack baby carrier (or all-terrain pushchair when suitable) to use for part of the walk.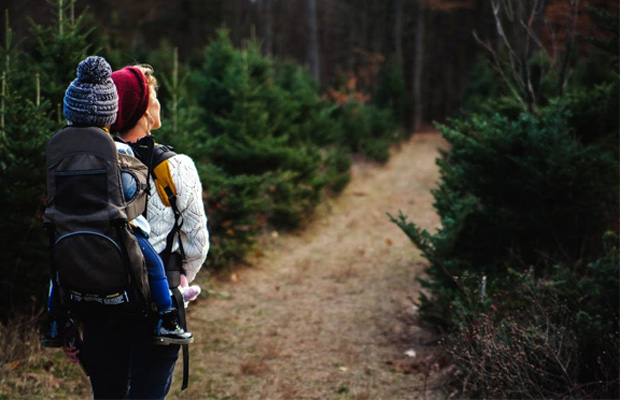 If the walk is more than a couple of hours, your kids will likely want a snack at some point to keep energy levels and moods up! Plan somewhere along the trail where you can stop to refuel and have a bit of a break. Insulated water bottles for the whole family are always a good idea to take with you too.