What Gear to Pack for a Day Hike
A day hike is a hike that takes a day or less. It could be just a few hours or from dusk until dawn or anything in between. You might think you don't need much gear for a shorter hike but even for a day hike it's good to be prepared with the right equipment. Longer day hikes can require more gear than a hike that is only a couple of hours long as the weather and routes can change more over longer periods of time, and you'll need to take more food and water etc. too.
In this article, we'll look at the essential gear that you should pack for a day hike (and some things to wear too). Many items are things that you will definitely use and need while other items are for emergency situations. The latter you will hopefully not need to use but could save your life in an emergency.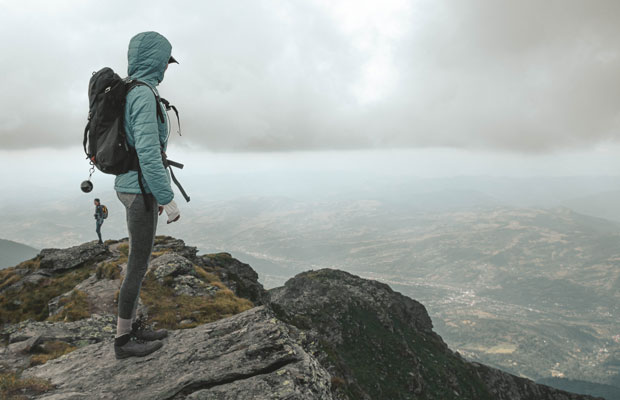 Essentials
First of all, you'll need something to carry your stuff in. Choose a pack that's the right size for the length of time you're planning to be out. A smaller bag is usually enough for a shorter hike while you'll need a larger daypack for an all-day hike.
Dress in clothing that is appropriate for the weather. Consider their properties (breathable, moisture-wicking, waterproof, SPF) and wear what you need for the day's weather. Layers are always a good idea so that you can strip off when you get hot and add more layers if you get cold. Put the layers in a place in your bag where they are easily accessible.
Wear hiking shoes that are comfortable, that you have worn-in and that are waterproof if your destination requires this. It's a good idea to use a waterproofing spray on your hiking boots the day before your hike so that they're all prepped and ready. Team your hiking boots with comfortable hiking socks and add a spare pair to your pack in case they get wet.
Pack enough food and water to last you for the full hike plus some extra in case you need to stay out for longer than planned. If you're going somewhere where there are refill opportunities, then you don't need as much but it's always good to carry your own with you.
For sunny weather, make sure you've got a hat with a wide brim or a cap, sunglasses, lip balm with SPF, and a high factor sunscreen for face and body (I recommend wearing sunscreen all year round on any exposed areas). You can also wear clothing with built in sun-protection. For colder weather, carry more layers, a warm hat, and gloves. Always be prepared for rain with a waterproof coat and a pair of waterproof trousers. Don't forget a waterproof cover for your backpack.
Unless your hike has a clearly marked footpath to follow, you should carry a map and compass. Your phone can also help you find your way as long as you have signal and battery. You can also carry a GPS device that will help you to accurately find where you are on a digital map. Always carry extra batteries and/or a power bank for any electronics that you need to rely on.
A few hygiene items are a good idea to have too such as hand sanitiser, hand wipes and tissues and a bag to pack these for taking back home for proper disposal. A trowel can come in handy too!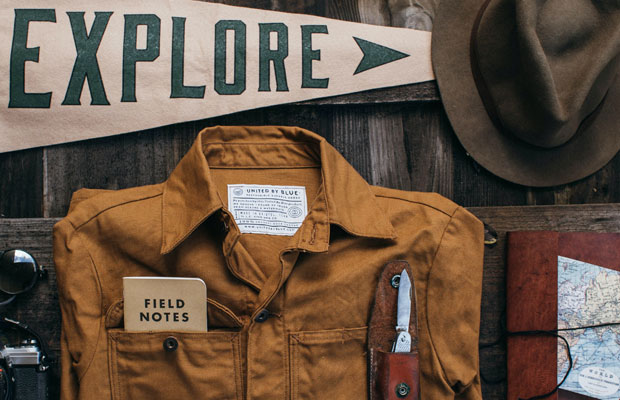 Emergency Gear
It's always a good idea to carry a small but well-equipped first aid kit when you're heading out on adventures. It should contain first aid supplies such as anti-septic wipes, plasters of different sizes (including blister plasters), bandages, tweezers, pain medication, allergy medication, bite and sting relief cream and more. Also take some gear repair tape with you.
If you end up being stuck outdoors after dark in an emergency, a light source will come in handy. A headlamp is ideal as it will keep your hands free, but a torch will do too. Ensure your light source is equipped with fresh batteries or pack spares.
Some kind of knife can be lifesaving in an emergency and very useful in general when you're out in nature. Choose between a fold out knife or a multi-tool version. The latter can help you with lots of different tasks.
In an emergency, you might need to start and maintain a fire to keep yourself warm. Carry a lighter or waterproof matches (or regular matches stored in a waterproof container) and carry some firelighters in a plastic bag.
Always pack some kind of shelter to use in an emergency to keep you warm and dry if you get stranded somewhere. Choices include a light tarp, an emergency space blanket, a bivy bag. All these pack down very compactly so are easy to fit in your bag. If you don't have any of the above to hand, a large bin liner can do the job too.
I mentioned extra food and water above. Add high calories snacks with a good shelf life for emergency food. Energy bars, nuts, dried fruit etc. It is hard to carry lots of extra water so make sure that you have a water purifier, water filter or a chemical water treatment so that you treat water from water sources in an emergency.
Some extra layers like wool thermals, a fleece, hat and gloves pack down quite small and can keep you warm if you are stranded somewhere after dark when it gets colder.
Carry a whistle in an easy to reach place or opt for a bag with a built-in whistle. A loud emergency whistle will help others find you in an emergency.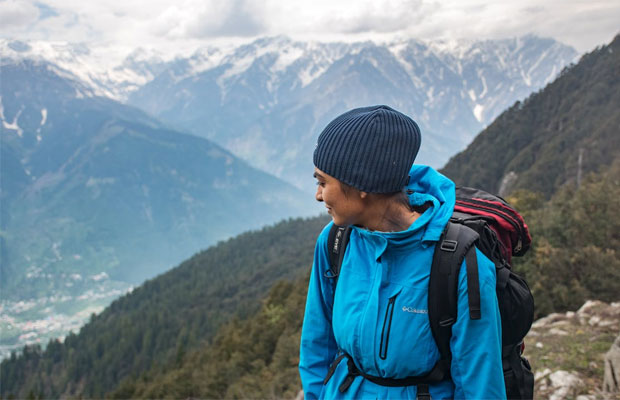 With the above on your person and in your backpack, you'll be prepared for your day of hiking and any emergency situations that might come your way. Enjoy!