What to Leave at Home when Going Camping
When it comes to packing guides, it's the must-have items that are usually listed which makes perfect sense since they're the items that need to be packed. When you want to pack lightly, it can be helpful to look at it from a different angle too and also think about the things you can do without on your trip. In this article, we are going to explore what to leave at home when going car camping for a more minimalist adventure.
When going camping, keep tech to the bare minimum. Your phone will most likely be needed for directions, for checking into your campsite, for taking photos, and more but leave the rest of the tech gadgets at home. Try to only use your phone when you need to and take a break from the screens while you're away. You won't miss your laptop or the iPad for the kids. You'll be too busy enjoying nature and each other's company.
Too Many Toys & Entertainment Options
On the same note, don't go overboard with entertainment options as they will not be required. If you have kids, you might be tempted to pack lots of toys and games for them to keep them occupied. That won't be needed as they'll be playing outdoors, running around, and playing with nature's toys – rocks, leaves, and sticks! Perhaps take a ball to kick around or to play catch with if that's something your little ones are into or something else to play with outdoors but keep it minimal. Camping is a great activity for children to enjoy screen-free activities in nature.
My kids usually pack a small pouch or bag with a few small fidget toys, some pens, and an activity book each (my older two have a small book each with crosswords and other similar activities, while my youngest has a colouring book). Those few items combined with a deck of cards are enough to keep the kids entertained when we're in the tent or if we're visiting a pub.
The same goes for books. Don't pack more books than you'll read. A paperback book for the older readers and a few small and thin books for young children, for example. World Book Day books are perfect for camping since they are small but still proper books. I'm a bookworm so I'm always tempted to pack too many book choices so I always must remind myself to be realistic about how much reading time I will have while camping and just pack one book.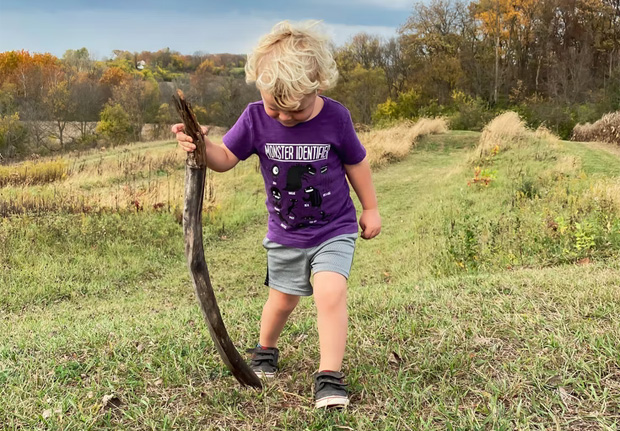 Excessive Toiletries and Beauty Products
Camping is a time for simple living, and you don't need lots of toiletries and a complicated skincare routine for that. I love skincare products and looking after my skin at home, but, when camping, I keep it very minimal. The essentials for us include a gentle shampoo/shower gel that the whole family can use, a multi-tasking moisturiser that everyone can use, deodorant, lip balms, and SPF. We also take our dental products (toothbrushes, toothpaste, and flossers) and I usually take a sample sachet of conditioner for my hair. We pack one travel hairbrush. That's it, nothing else.
Leave make-up, fancy skincare products and hair styling tools at home and enjoy a simpler approach for a few days whilst camping. You can also leave your razor at home – you're not going to need it!
Clothes that are Unsuitable for Camping
Any delicate clothes or clothes that will stain easily are best left at home. You don't need anything fancy when camping. Opt for functional and comfortable clothing that can handle life outdoors. If you're planning to eat any meals out at local pubs and restaurants, pack something a little dressier but still practical like a linen dress or shirt that will look smart enough but is still useful for the rest of your trip too.
In general, don't overpack clothing when camping. Think about how many days you will be camping and the activities you are planning to do and pack accordingly. You don't need many spare items. Layering is always a good idea as temperatures can vary hugely between day and night and between different days too. One thing I always pack plenty of is socks as it's always nice to have fresh socks to slip into after an outing. Before you go camping, check the weather forecast to help you pack the right kind of clothes for your trip.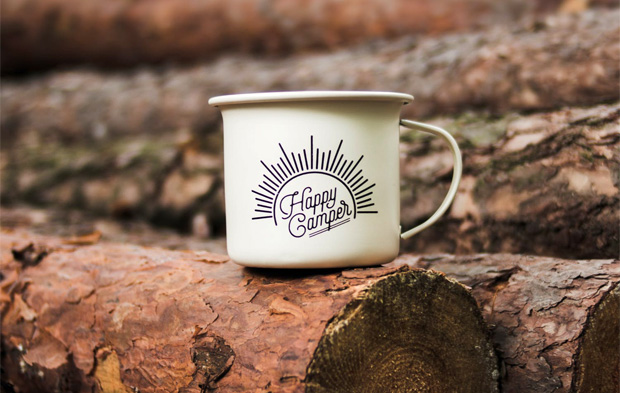 Excessive Kitchen and Dining Gear
Another area where people often overpack is the kitchen and dining gear. You only need one plate for each person, the utensils they're likely to use, and one drinking vessel per person. You don't need both beakers/glasses and mugs, for example. Use an insulated steel mug for hot drinks in the morning and the same one for your wine in the evening – just wash it in-between. My kids just use their insulated water bottles that we keep refilling and cleaning as needed. You don't need pans of different sizes – choose just one. If you're taking a saucepan, you don't need a kettle, and so on. Keep mealtimes simple and remember that the fewer dining items you pack, the fewer things you need to wash up!