Educational Nature Activities for Children
Spending time in nature is good for the body and the mind and there's no doubt that most kids love to head out on adventures and explore outdoors. In this article, we will look at some ideas for educational nature activities for children as there's so much to learn from the natural world around us.
Record the Wildlife Your See on a Walk
A great way to make any family hike or walk more educational is to look out for wildlife, big and small, while you're walking. Little ones can simply point out what they see, young kids enjoy writing down which animals they spot and some older children are budding nature photographers. You can also take a printed nature bingo sheet or nature scavenger hunt and some pens and see who is first to spot everything. There are lots of free printables online but you can also make your own with the kids before you head out.
Learn about Local Plants & Trees
The United Kingdom is home to lots of interesting and beautiful trees and plants and it's a good idea to learn about the more common ones. Then you can enjoy identifying trees, plants and flowers that you spot when you're out and about. You can also learn about which plants to watch out for and which plants can be useful. If you learn which plants are edible, then you can enjoy a bit of foraging too. Perhaps some wild garlic to make a pesto for the family's pasta dinner?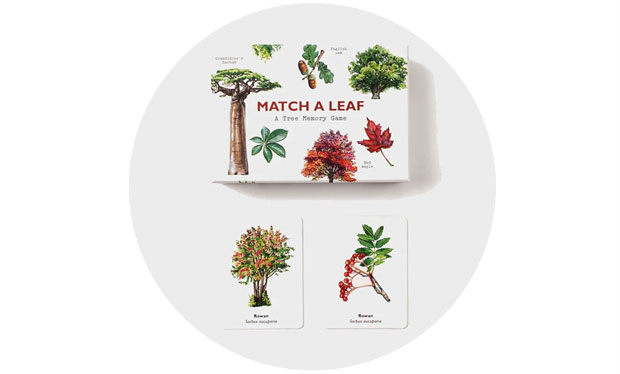 Recommendation: Check out Match a Leaf – A Tree Memory Game by Laurence King Publishing to learn about trees from around the world.
Head to the Seaside to Go Rockpooling
If you're near the seaside, head to the beach to explore what lives on the seashore. Take a clear bucket, jar or food container to dip into the rock pool water and to let you take a closer look at the organisms you find. Remember to wear appropriate clothing for the weather, shoes with good grip for slippery stones and to check the tide times before you go. There are lots of fun and free beach activities that the family can enjoy together. Building sandcastles is always a good idea!
Den building is a fun activity to do in the woods and you don't need any supplies as everything will be available on the forest floor. Start by gathering everything you need – long and straight branches and sticks in different thicknesses and sizes and materials to cover the den if you wish to make it more weatherproof and better camouflaged. Then it's time to come up with a sturdy and interesting design and get building together.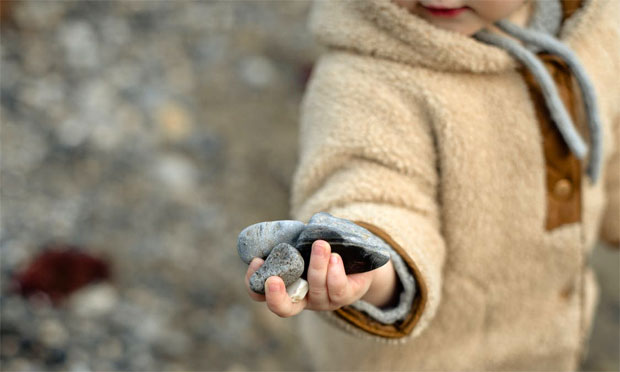 Make Your Garden Wildlife Friendly
You don't need to go far to enjoy the outdoors and learn from nature. Your garden can be a great place for educational nature activities for children too. One of the things you can focus on is to not only make your garden family friendly, but to make your garden wildlife friendly too. It doesn't need to be very complicated to get started with gardening with children.
A few ideas include growing low maintenance plants and flowers in pots that attract butterflies and bees to help them thrive, adding bird seed feeders (you can make your own with the kids) and making a bird bath and creating a compost heap that minibeasts and worms will enjoy. Plus, composting will reduce kitchen waste and landfill waste and will be great nutrition for your plants too.
Recording things that you learn and discover on your adventures in a journal is another fun activity that helps you remember what you have observed and to learn further too. Encourage your children to record their observations in a notebook in whichever way works best for them – drawings, text, diagrams, photographs etc. You can even add pressed flowers and dried leaves to the book.
These are just a few of many educational nature activities for children to enjoy. Being in nature is fun and exploring the world around us and learning about nature should be part of life. Did you know that spending time in nature helps us sleep better too?
Here are some excellent nature activities for pre-schoolers if you'd like some more ideas. Older children and teens can of course also benefit hugely from spending time outdoors – find ideas for outdoor activities to get tweens and teens outside here. There are lots of nature themed activities that you can do at home too like these fun weather themed activities.