Christmas Gifts for Outdoorsy & Adventurous People – a Gift Guide | AD
The festive season is getting closer and if you're looking for some gifts and ideas for how to treat a loved one who's into all things outdoorsy and adventurous, you have come the right place. In this blog post, I will share some of my favourite gift ideas for this Christmas!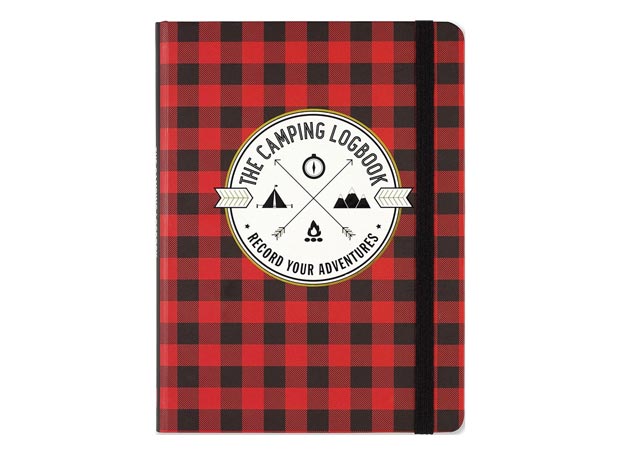 If your outdoorsy friend is into camping, then The Camping Logbook makes a lovely gift. It's a sturdy hardcover logbook that you can use to record the details of all your camping adventures so that you can look back on the experiences and memories. There are guided fill-in pages that prompt you to share details about the location and the trip and space to add extra notes and your own photos and tickets etc. The inside back cover has a pocket for other mementos.
I use this book to record our family camping trips and I love it! It's a great size, asks all the right questions and has plenty of space for our own pictures. I also love the check design and the elastic band on the cover.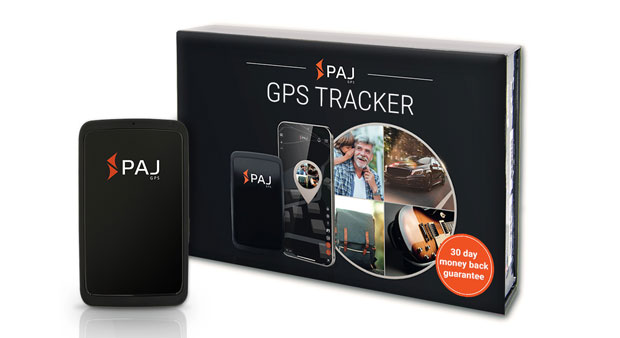 A GPS Tracker from PAJ GPS
GPS trackers are really popular these days and that's because they are very useful gadgets, for many different things. You can use them to track all kinds of things and people too. For outdoorsy adventures, they can be great for hiking for example, as the device can let friends and family at home know your exact location to ensure you're safe or to help you in an emergency situation. They can also be great for tracking luggage and other valuables when travelling and much more.
PAJ GPS has a great range of GPS trackers for different uses and they'd make great Christmas presents! You can enjoy a 10% discount with my discount code below too. This code is valid until 31/12/2023 when shopping from the UK website here.
---
PAJ GPS discount code: minfamadv10
---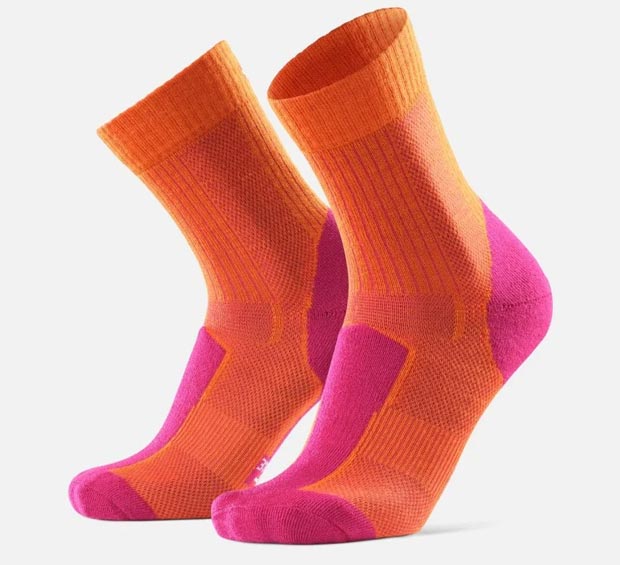 Some people would say socks make a boring Christmas present but I can't see any outdoorsy people being disappointed when receiving a gift of good quality hiking socks to enjoy on their hiking adventures! These Merino Wool Hiking Socks Light from Danish Endurance seem great and the bright colour options make them extra fun too!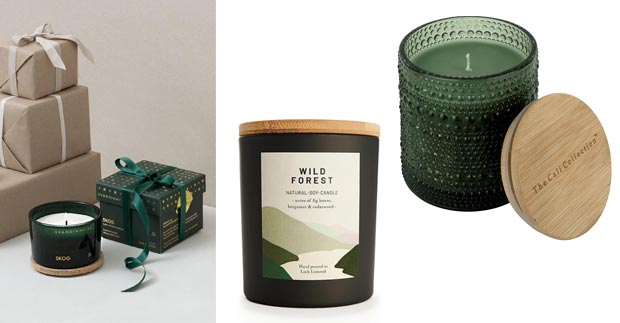 A Scented Candle with a Nature Scent
Even the most outdoorsy people will spend more time in their homes during the winter – though winter hikes can be amazing too, of course. Help your outdoorsy friend create cosiness at home and remind them of their favourite adventures with a luxurious scented candle with a nature scent.
For someone who loves surfing or walks along the coast, opt for a sea salt or ocean themes scent. For someone who loves camping or hiking in the woods, go for a pine or forest scent. There are lots of gorgeous scented candles available that can bring nature into your home through the magic of scent.
How about Skandinavisk Skog Scented Candle ('Skog' is Swedish for 'Forest') with fragrance notes of Pine Needles and Fir Cones, Birch Sap and Lily of The Valley? Or perhaps Wild Forest or The Cali Collection Scented Candle Cedarwood & Pine scent? They all sound amazing!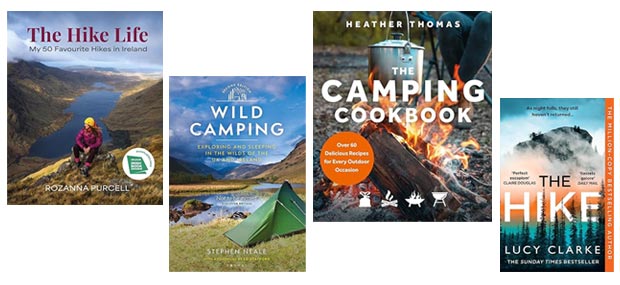 Books with an Outdoorsy Theme
Now onto some books with outdoorsy themes to snuggle up with on the sofa in front of a fire while the scent from one of the above candles fills the room… How about some books to inspire future travels and hiking adventures such The Hike Life or Wild Camping? Or go for a book full of delicious camping recipes like The Camping Cookbook. Or simply a novel with an outdoorsy theme like the thriller The Hike by Lucy Clarke.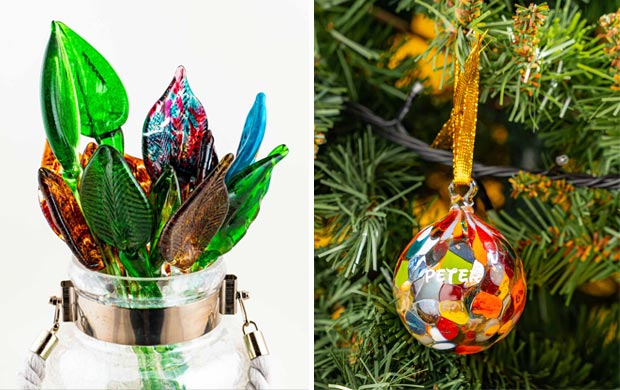 A Beautiful and Unique Decoration from Valletta Glass
A unique or personalised Christmas ornament can make a wonderful Christmas present. Valletta Glass is an authentic glass-making company from Malta that uses ancient glass-blowing techniques for their stunning designs that feature vibrant bursts of colours and intricate details. They make handmade glass Christmas ornaments (some that can be personalised too), unique jewellery, home decorations and more.
Above, you can see some of my favourite Valletta Glass products – their hand blown glass Leaf with a long stem (perfect for nature lovers!) that comes in a selection of colours/designs and their hand blown glass Engravable Bauble that is available in different colours and can be personalised with a name in a choice of fonts.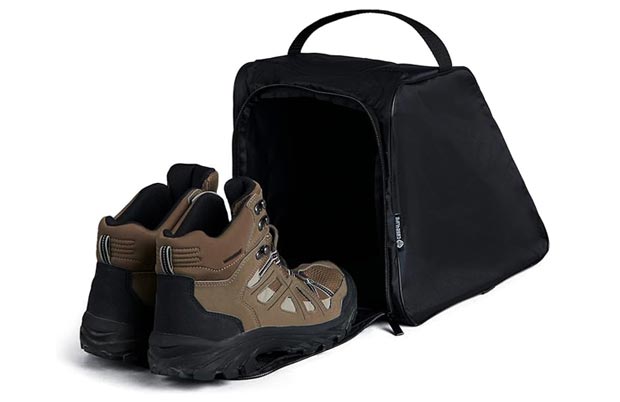 Case4Life Walking Boot Bag
Now onto some practical gifts as I'm sure most outdoorsy people love to receive useful gear for their adventures! One thing that everyone who spends a lot of time exploring the great outdoors has in common is that their hiking shoes or walking boots will get dirty! A walking boot bag makes a practical gift for someone who likes to get out in the wild no matter the weather. You can't keep their shoes from getting muddy but you can stop the mess transferring to their car with this handy Case4Life Walking Boot Bag!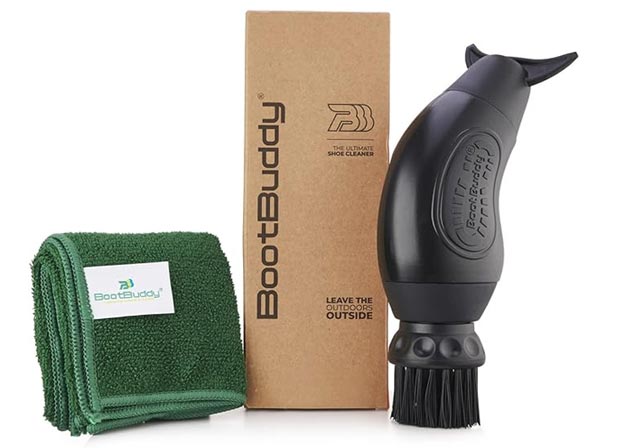 Boot Buddy 2.0 Shoe Cleaner & Boot Brush Set
Another shoe product and a very useful gadget for anyone who wants to be able to clean their walking or hiking boots effortlessly and quickly on the go, this Boot Buddy Shoe Cleaning Kit comes with the clever Boot Buddy 2 and a towel to help you dry your shoes off after cleaning them.
If you haven't come across Boot Buddy yet, it's a cleverly designed boot brush that you fill with water which aids the cleaning process. The water sprays out as you use the sturdy brush over your shoes. The brush also features a scraper to make it easy to remove large chunks of mud.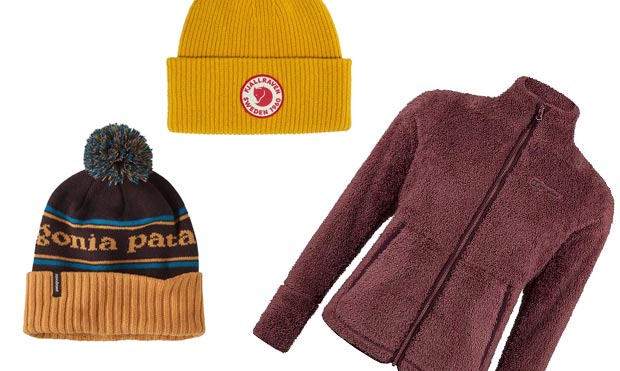 Cosy Warm Clothes & Accessories
If you know the favourite brands of your outdoorsy friend or family member, you can treat them to a new warm fleece or jumper or perhaps a warm hat or some gloves to help them enjoy their favourite outdoorsy activities this winter. I love the look of this retro Beanie hat from Patagonia, this classic Fjällräven Unisex 1960 Logo Hat, and this cosy Berghaus women's fleece. There are lots of excellent option available from a variety of retailers.
Also read: