Keep Walking This Winter – Winter Walking / Winter Hiking Gear Essentials
Walking is a great activity to do all year for your physical and mental health, but the weather most definitely affects what kind of gear you need. Winter weather here in the UK can be very different – last week we had snowy, icy weather and temperatures below 0 degrees Celsius, while now, a few days later, the weather is wet and very mild. I think the temperature has increased by 17 degrees Celsius which is crazy!
Anyway, what you need for walks in sub-zero temperatures and what you'll need during milder winter weather will of course be different. In this post I'll mainly focus on what I find useful for winter walks in weather conditions around 0 degrees.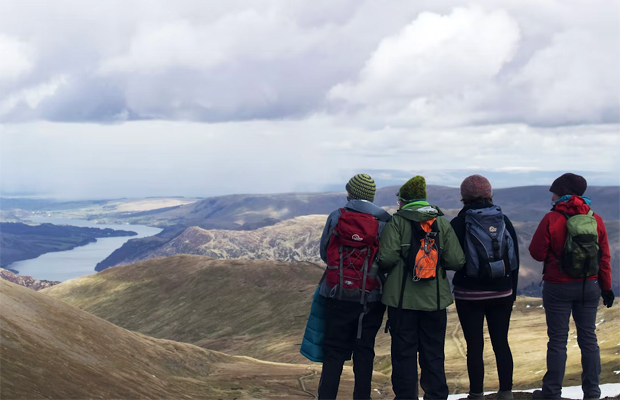 The best way to stay warm is to dress in layers as the warm air traps between the layers, keeping you warm. If you're heading out in the cold, add a base layer top and base layer bottoms underneath your regular clothes. This will help keep you at a good temperature! I like to use a base layer top under a thin fleece under my padded winter jacket when it's really cold and adding a layer underneath my walking trousers or leggings really helps keep my legs warm. I've got some winter walking leggings that are thicker and have a cosy lining too which are great in the cold.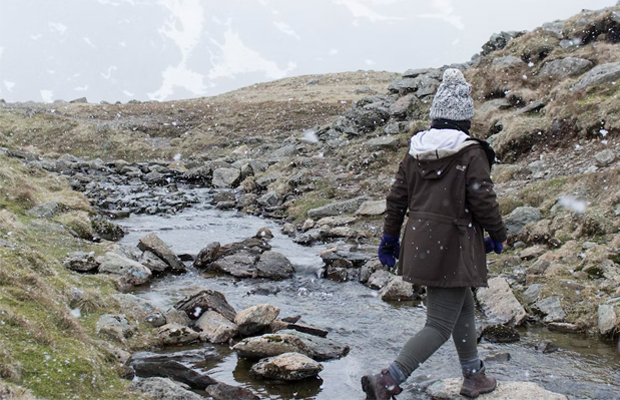 Warm & Waterproof Hiking Boots
During the winter, it's important to keep your feet warm and dry. I wear the same hiking boots all year because they're a style that works through all seasons for me and they're waterproof. In the winter. I wear thicker and longer socks with wool in them to keep my feet and ankles warm in the cold.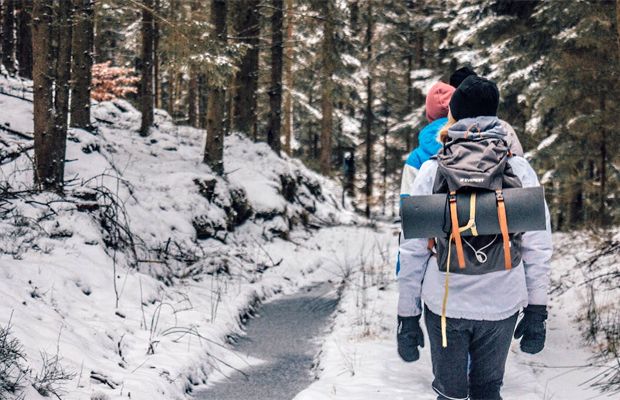 Warm Hat, Snood and Winter Gloves
A warm hat is a winter must and a scarf or a snood is great too, to keep cold winds from sneaking into your coat via your neckline. They're also great for protecting your face in really cold temperatures. This year, I have invested in some winter gloves too. They are the only thing I bought during the Black Friday week! I bought some thinner waterproof ones for general winter wear and some thick, padded, waterproof winter gloves for very cold conditions (and to wear when playing in the snow!). For me, good gloves are essential as my hands and fingers get cold quickly. Wearing gloves also helps protect the skin on my hands – spending time in the cold can make your hands really dry.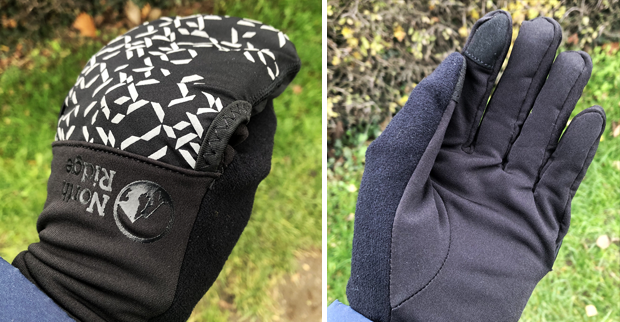 High-Visibility Gear (Hi-Vis)
The winter season also comes with a lot of darkness and if you're planning on walking or hiking in the early morning or late afternoon/evening, then it's a good idea to ensure that you are visible, especially if you are walking near any roads. If you're getting any new winter walking gear, look out for hi-vis details. I've got some leggings with hi-vis seams on the sides and my new gloves have reflective details on them too. You can find hats and jackets that are fully reflective, hi-vis vests and more online.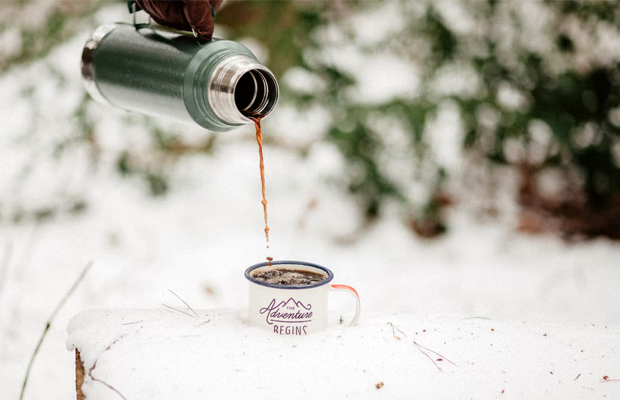 Supplies for Longer Outings
If you're planning to be out for more than a couple of hours in the cold, it's a good idea to take some extra supplies such as a flask full of hot coffee, tea or soup to warm you up from inside. Some nourishing snacks and an insulated seat pad are also great to have for a winter picnic. You could even take an insulated food flask with homemade porridge which will warm you up and give you plenty of nourishment and energy too.
Pay extra attention to the weather forecast during the winter as the weather can change quickly and you don't want to end up getting caught somewhere where snow could cause problems.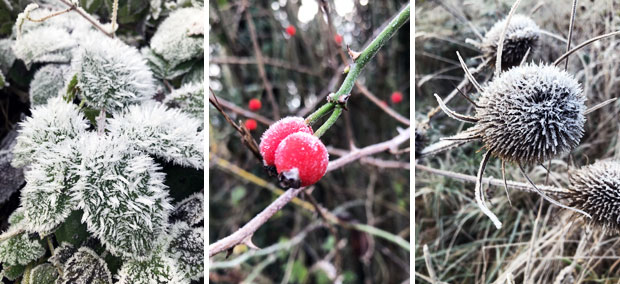 Though I'm not walking quite as much in the winter as the rest of the year, I'm planning to keep walking this winter and to stay warm whilst doing so. Winter weather can be so beautiful – especially when there's snow or frost, the sky is blue and the sun is shining bright. It can really help your mental well-being to get out in the daylight during winter too.
Also read: Tips for Winter Walks with Kids