What is a Camping Pod?
You will have heard of camping and glamping but what is a camping pod? I would describe them as a sort of wooden tent or a cosy mini wooden cabin or hut. They are usually empty inside, bar some lights and perhaps a small shelf or so but you can sometimes find them with beds and other pieces of furniture too – at a higher cost, of course.
Camping pods usually have a small decked area outside, sometimes with a chair or two to use or a picnic table, and some of the fancy furnished ones even come with a hot tub!
With the ones that are empty, you arrive with most of your usual camping gear except for the tent as you won't need that, naturally. You will still need most of your other camping stuff – sleeping bags, sleeping mats, cooking equipment, etc.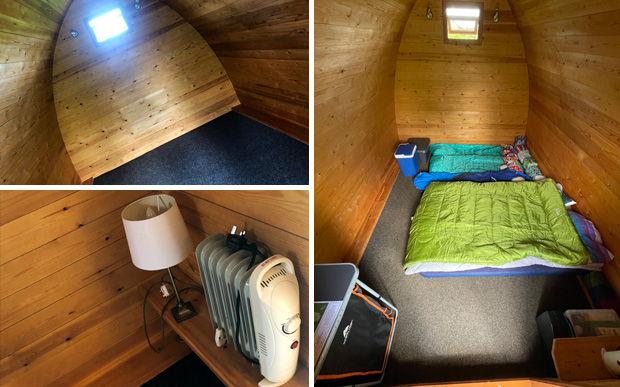 We didn't explore camping pods last year as I thought that they weren't available for families but I was wrong. Many pods are a smaller size, just big enough for two but there are family sized camping pods in many places too which fit 4-5 people. Some allow pets too. The above is a family camping pod for 5 (2 adults and 3 younger children) and, as you can see, there's plenty of space for five people to sleep and store everything else.
The biggest bonus of camping pods is that you don't need to worry about any of the tent stuff. Tent maintenance is probably the biggest downside of camping as it involves tasks that require time, physical work and dry weather!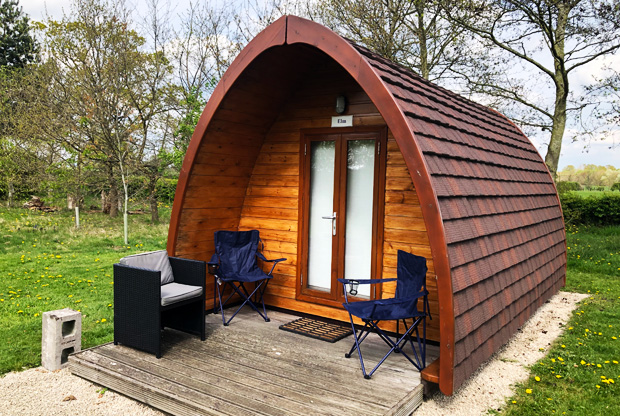 With a camping pod, you don't need to set up camp when you arrive as you simply unpack your items in the pod. You also don't need to worry about being cold or getting wet as camping pods are well-insulated and often come with a radiator to use for really cold weather. You can lock the door with a key, leaving your stuff secure inside when you're heading out. It's dark inside the pod for sleeping at night and there's usually a roller blind to cover the door for more darkness and privacy. When it's time to leave, you just pack your bags and don't need to take a tent down, worrying about its dampness and then dread having to put it back up to fully dry in your garden when you get home after your camping trip so that you are able to put it away until your next camping adventure…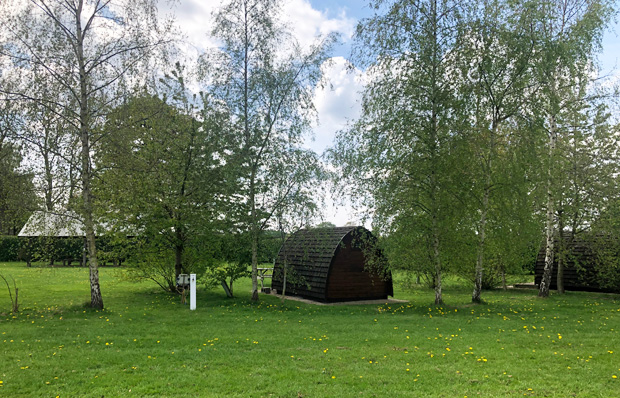 Camping pods make it easier and more comfortable to camp – especially when the weather isn't great or you have limited time available. They usually come in a couple of different sizes for smaller families/couples and bigger families and you can sometimes get dog-friendly ones too which is great if you're camping with your puppy.
We have stayed in a camping pod once so far for two nights in spring earlier this year and have another camping pod holiday booked for later this summer. I will be reviewing both these sites too and share more details about the pods in the different locations in separate blog posts.
We will continue to do a couple of pod camping holidays each year as it works really well for our family!